FDM Printers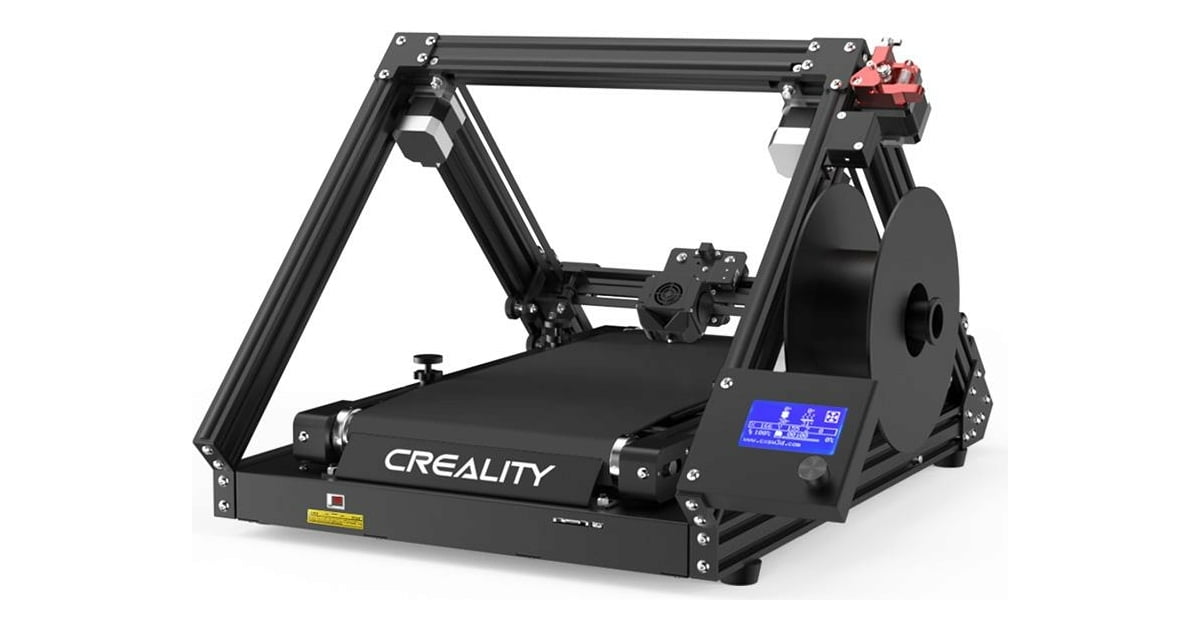 Creality Ender 3Pro (Ender 3 PRO)
Creality Ender 3 Pro is an upgraded version of Ender-3, comes with Factory Upgraded with a 32 Bits Silent Mainboard running TMC 2225 motor drivers, Meanwell power supply and new platform sticker, also redesigned the plastic extrusion. The Ender 3 Pro boasts the same outstanding performance as the Ender-3, upgraded components make Creality Ender 3 Pro more stable, durable, and more comfortable to operate. Print Size is 220x220x250mm. Compatibel with filament materials size 1.75mm
MeanWell Power Supply: We adopt the MeanWell power supply, which is produced by the listed company with mature technology, and it meets all the needs of fast heating and long-time 3D printing. The printer is shielded by its power supply from voltage spikes and power outages. If electrical power is lost, prints can be resumed from the last layer, saving time and reducing waste.
More Stable : Redesigned with a much more sturdy, 40x40 aluminum extrusion for the Y-axis base. This provides stability for the printing process, leading to better print quality.
Superior Printing Surface: A new state-of-the-art "C-MAG" magnetic sticker is designed for Ender 3 Pro, it is entirely removable, flexible, and can better adhere to the platform. Once the model is finished printing, remove the magnetic upper from the lower and bend or flex the print surface to watch the model effortlessly pop off the printing surface.
Enriched Accessories : It must be surprising that more useful accessories included in our package. Extra parts can save you time while you need them, also cost-effective.

***This product is sold as a DIY kit and we will direct you to video links on how to assemble it. For fully assembled units or "Build it together with you" please contact us for a quote
Creality CR-10 Smart 3D Printer Auto Bed Leveling WiFi (Creality CR-10 Smart)
Dual Drive Z Axis - Auto Level - WiFi + Ethernet
Build Size 300x300x400 mm
Intelligent Auto-leveling: The CR 10 Smart is equipped with the V2.0 upgraded auto leveling system. After your first automatic leveling, you can start printing immediately, no more manual tedious leveling work.
Ultra-silent Design: Self-developed 32bit silent motherboard, low-noise power supply, and highly efficient cooling fans ensure a silent 3D printing experience.
Built-in WIFI Function: Creality CR10 Smart supports both WIFI & RJ45 wired network connection. With the Creality Cloud APP, you can easily slice 3D models, remote control your printers, and print an object whenever and wherever you are with your phone.
Screen Protection & Auto-shutdown: Creality CR 10 Smart will auto shutdown after the model is completed to save power and effort. And it also supports auto feeding and retreating filament which makes the process easier.
Dual Z Axes+Dual Diagonal Drawbars: This Creality 3d printer adopts all metal frame and the high quality V-profile structure , forms a firm golden triangle that effectively reduces errors caused by vibrations and makes the creality CR-10 Smart 3d printer more likely to print out with high accuracy prints.


| | | | |
| --- | --- | --- | --- |
| Print technology: | FDM | Supported material: | PLA/ABS/TPU/PETG |
| Printing size: | 300 × 300 × 400 mm | Filament diameter: | - - |
| Product size: | 578 × 522 × 648 mm | Extrusion method: | Remote extrusion |
| Package size: | 660 × 575 × 290mm | Hotbed temperature: | ≤ 100 degrees C |
| Product net weight: | 14 kg | Nozzle temperature: | ≤ 260 degrees C |
| Package gross weight: | 17.3 kg | Printing layer thickness: | 0.1mm - 0.4mm |
| Printing precision: | +/-0.1 mm | Print platform: | Carborundum glass |
| Nozzle diameter: | 0.4 mm | Max power consumption: | 350W |
| Nozzle quantity: | 1 piece | - - | - - |
| Power requirement: | 110 - 240V DC 24V | - - | - - |
| Slicing software: | Creality/Cura | - - | - - |
| Print mode: | SD card / WiFi | - - | - - |
| Supported languages: | 9 languages (Chinese, English, Spanish, German, French, Russian, Portuguese, Italian, Turkish) | - - | - - |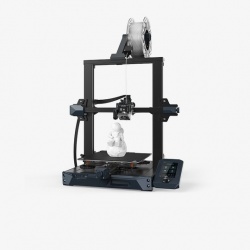 Creality Ender 3 S1 3D Printer with Direct Drive (Ender 3 S1)
Sprite Direct Drive Extruder - Dual Drive Z Axis - Auto Level - Removal Spring Sheet Bed
Build Size 220x220x270 -- Print speed max(150mm/s), Recommended (60-100 mm/s)
Dual-Gear Direct Drive Extruder: Compatible with more filaments, Ender 3 S1 3d printer can print PLA, TPU, PETG, ABS.etc. It is more lighter and features less inertia and more precise positioning. Upgraded dual-gear direct extruder features two chrome steel gears that are engaged at a 1:3.5 gear ratio. With a pushing force of up to 80N, the extruder realizes smooth feeding and discharging of flaments without slipping and works extremely well in printing flexible flaments such as TPU.
CR Touch Auto Bed Leveling: Upgraded CR Touch 16-point automatic bed leveling technology saves you the trouble of manual leveling. Easy to use, the intelligent leveling system can automatically compensate for the printing height of different points of the heatbed.
Removable Spring Steel Print Sheet: Different from ender3, ender 3 pro and ender 3 v2, this new-released FDM 3d printer comes with a removable PC spring steel platform. The innovative printing platform is a combination of a PC coating, a spring steel sheet and a magnetic sticker, which sticks to the surface immediately when released. The PC coating brings good adhesion and printed models can easily be removed by bending the print sheet.
Higher Printing Precision & Easy to Install: With a Z-axis dual-screw+Z-axis dual-motor design, Ender-3 S1 works smoother and more synchronously to lower the possibility of lines and ridges on the sides of your print, thus improvingthe printing quality. And 96% of the printer body is pre-installed, making assembling extremely convenient with only 6 steps and the maintenance of the printer is simple and easy.
Power Loss Recovery and Filament Sensor: Ender-3 S1 features the function of detecting filament runout or breakage/power loss and resume printing after recovery. By accurately recording the printing data at the time of power outage/filament runout or breakage, it helps to avoid the waste of filaments and time caused by accidents.