We are an official reseller of  eSUN Filaments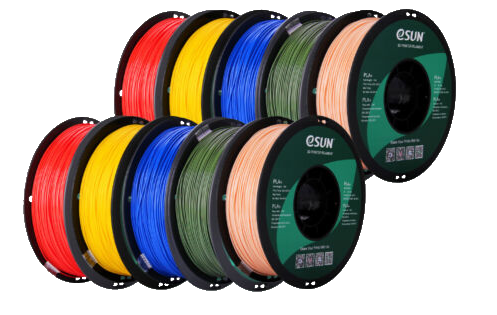 ---
We market high quality filaments and resins for your 3D printing needs. We offer a wide range of materials to cater to every requirement and preference of our customers.
Our filaments are made from the finest materials, ensuring that your prints come out perfect every time. We offer a variety of colors and materials including PLA, ABS, PETG, TPU, and more. We have carefully selected each material to ensure the best possible printing experience, whether you are a professional or a hobbyist.
Our resins are also of the highest quality, providing excellent resolution and detail. We offer a range of colors and types, including standard, flexible, and high-temperature resins. Our resins are compatible with a range of 3D printers, making it easy to find the perfect match for your needs.
Our team is always available to answer any questions you may have and help you find the perfect filament or resin for your project. We are committed to providing our customers with the best possible experience and ensuring that they are completely satisfied with their purchase.
Whether you are a professional, an educator, or a hobbyist, we have the right filament or resin for your needs. Browse our selection today and experience the quality and service that our customers have come to expect from us. Thank you for choosing us as your 3D printing supplier.
---