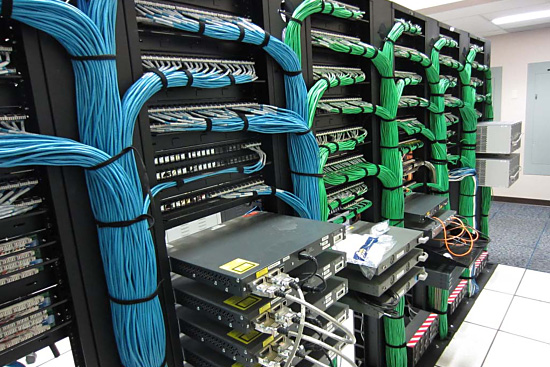 Product and Services
Structured Cabling

Data Cabinet  

Patch Panel

UPS Installation 

Racking of Servers 

Network discovery and Topology of Infrastructures

Power Distribution Unit Installation

Auto Shutdown Configuration

Server Room Monitoring 
We offer professional and comprehensive solutions for your IT infrastructure needs, including IPBX.
Our team of experienced IT consultants is dedicated to helping businesses of all sizes optimize their IT infrastructure for maximum performance and efficiency. We understand that technology is constantly evolving, and we strive to stay up-to-date with the latest trends and innovations in the industry to provide our clients with the best possible solutions.
One of the key areas in which we specialize is IPBX, or Internet Protocol Private Branch Exchange. IPBX is a technology that allows businesses to manage their telephone communications through a single centralized system, improving efficiency and reducing costs. Our IT consultants are highly skilled in designing and implementing IPBX solutions that are tailored to meet the unique needs of each of our clients. With this VoIP technology you may also access securely via a Virtual Private Network you phone extension while you are away from your office.
At Generation Plus, we believe in taking a collaborative approach to IT consultancy, working closely with our clients to understand their business goals and objectives. Our team will work with you to assess your current IT infrastructure, identify areas for improvement, and develop a customized plan that aligns with your business needs.
Our IT consultancy services don't end with the design and implementation of your IT infrastructure. We provide ongoing support and maintenance services to ensure that your technology continues to perform at its best, and we'll work with you to adapt your infrastructure to meet the changing needs of your business.
If you're looking for professional and reliable IT consultancy services, including IPBX solutions, look no further than Generation Plus. Contact us today to learn more about our services and to schedule a consultation with one of our IT consultants.